13 of Hollywood's Most Iconic Blondes
: Hollywood locks that stand the test of time. Who is the fairest of them all?
You decide
.
Marilyn Monroe
Marilyn Monroe's spun-sugar platinum tresses were like Marilyn herself -- somewhere between easy and elegant. But did you know the aspiring model and actress actually dyed her naturally brown locks golden after a cue that "gentlemen prefer blondes"? Good thing it suited her.
Get the look
.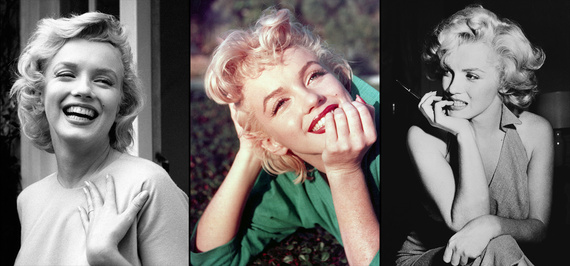 Blake Lively
From beachy waves on Gossip Girl to perfectly crafted curls on the red carpet, Blake's blonde tresses are an integral part of her persona.
Get the look
.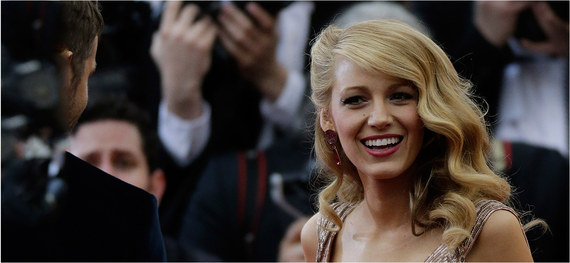 Reese Witherspoon
She's America's sweetheart, a Southern belle and the classic girl next door -- and her personality begins with her hair: golden blond to the point of practically glowing.
Get the look
.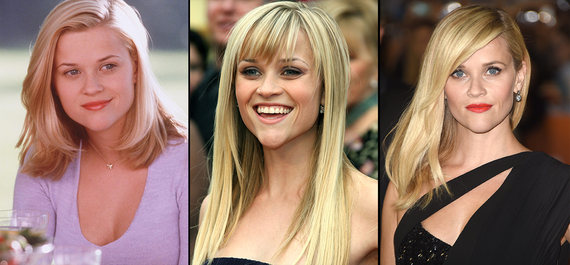 Brigitte Bardot
Hair with a certain je ne sais quoi. It's no surprise why Brigitte Bardot--French actress, model and singer--was one of the biggest sex symbols of the '50s and '60s. Her mane murmured "groovy French fox," with streaming blond waves framing her face and décolletage. And those bangs... We've never seen anyone make bangs look so come-hither.
Get the look
.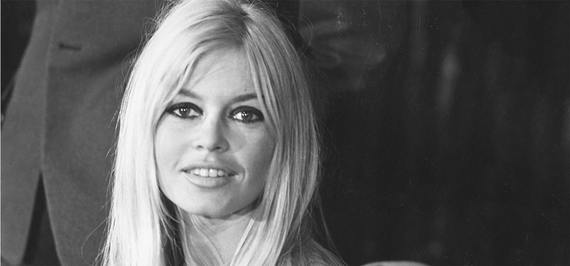 Madonna
If one look could encompass '80s fashion, Madonna's fishnet stockings and bleached blond hair would certainly be a front-runner. While she has reinvented herself several times over the course of her long career, the singer, actress, showgirl and businesswoman is a blonde at heart.
Get the look
.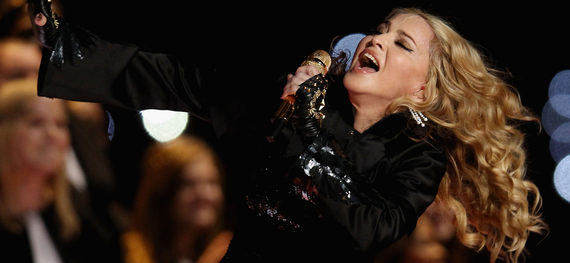 Grace Kelly
Grace Kelly wore several hats: Hollywood movie star, fashion icon, princess of Monaco. With her Hermès Kelly bag in hand and perfectly coiffed hair, Grace was the definition of modern, chic and tasteful.
Get the look
.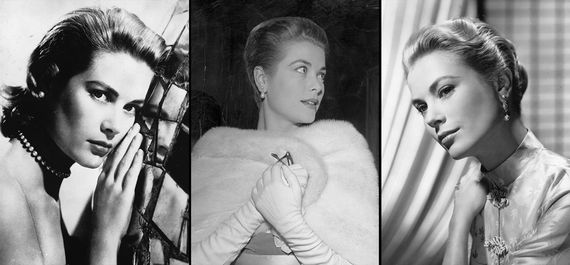 Twiggy
That sideswept pixie cut, that lanky boyish figure and those spidery lashes framing huge doe eyes: Twiggy's mod look defined the Swinging Sixties. She was just 15 when she cut off her long flaxen locks, debuted the androgynous hairdo and ushered in a new standard of youthful sophistication.
Get the look
.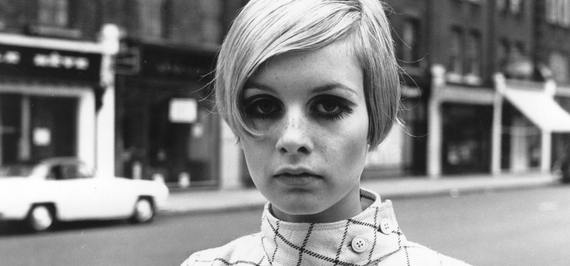 Gwen Stefani
Except for two short stints when she dyed her hair blue and then pink, Gwen Stefani has spent most of her career as a platinum blonde. She first adopted her signature platinum hue as a wee ninth grader and never turned back. Gwen's bleached hair is like her style: brazen and playful.
Get the look
.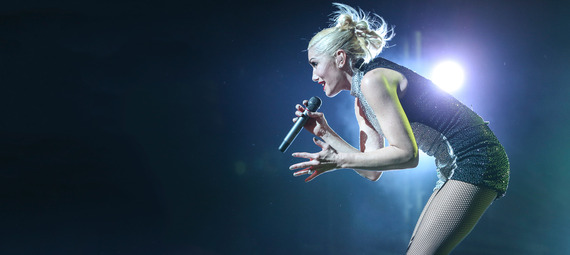 Goldie Hawn
She may have started her career by embracing a "dumb blonde" personality, but the smart and talented Goldie Hawn has since proved to be someone else entirely. Goldie's popularity ascended throughout the '70s as she acted, sang and produced her way through Hollywood.
Get the look
.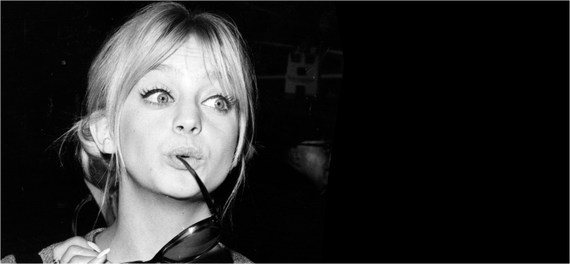 Veronica Lake
Veronica Lake was the embodiment of 1940s glamour: mature, polished and never too fussy. The funny thing is that she actually found her signature coy look by accident when a loose lock of hair fell over her right eye during a photo shoot. Mysterious and seductive, celebs like Sienna Miller and Amanda Seyfried still mimic the look today.
Get the look
.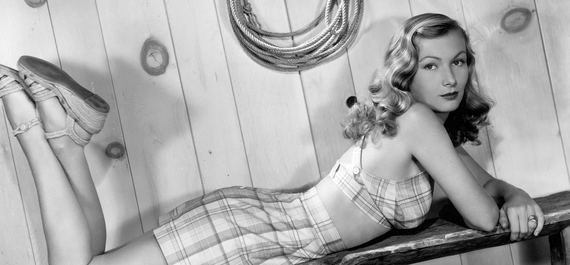 Gwyneth Paltrow
We'll always remember Gwyneth Paltrow's sleek blond hairdo and Ralph Lauren dress at the 1999 Oscars (the same night she took home the Best Actress award for her performance in Shakespeare in Love). Gwyneth has played around with a handful of styles over the years, but her long, straight locks -- whether tossed over her shoulders or pulled back into a ponytail--will always be a part of the actress's classic look.
Get the look
.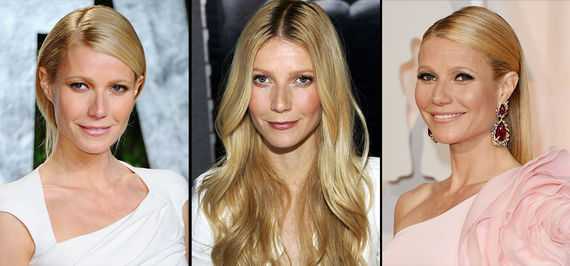 January Jones
She's best known for her role as the complex and mysterious Betty Draper on Mad Men, but January is a woman whose look is constantly changing. Whether she's rocking face-framing bangs, a bleach-blond bob, platinum waves or even faded pink streaks, her hairstyles mimic her personality: sexy, provocative and risky.
Get the look
.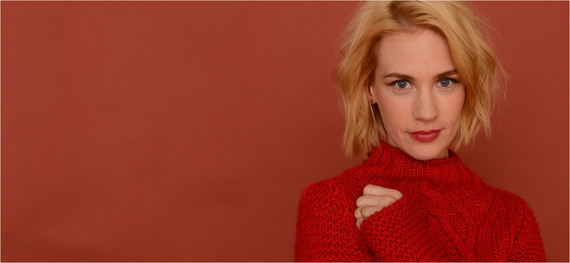 Farrah Fawcett
In 1976, a young, up-and-coming Farrah Fawcett was photographed smiling from ear to ear, sporting a one-piece swimsuit and long feathered waves flung over her shoulders. The portrait sold 20 million copies, making Farrah a legit bombshell. Everyone from preteen roller skaters to full-grown disco divas scrambled to buy blow-dryers and massive cans of hair spray in an attempt to re-create her look, the "Farrah flip."
Get the look
.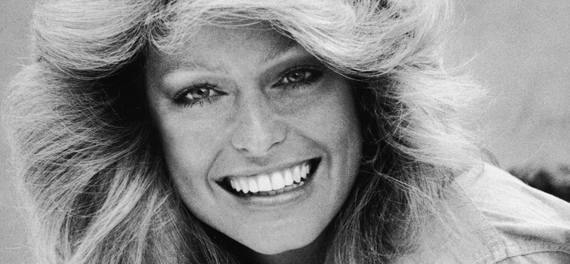 More from PureWow
28 Hairstyling Tips Every Woman Should Know
22 Tips For Really Pretty Nails
31 Life-Changing Beauty Hacks
Easy Ways To Fake a Flawless Tan
How To Get Radiant Summer Skin
-- This feed and its contents are the property of The Huffington Post, and use is subject to our
terms.
It may be used for personal consumption, but may not be distributed on a website.
Original enclosures: