These Food-Inspired Princess Dresses Are Delicious Works Of Art
: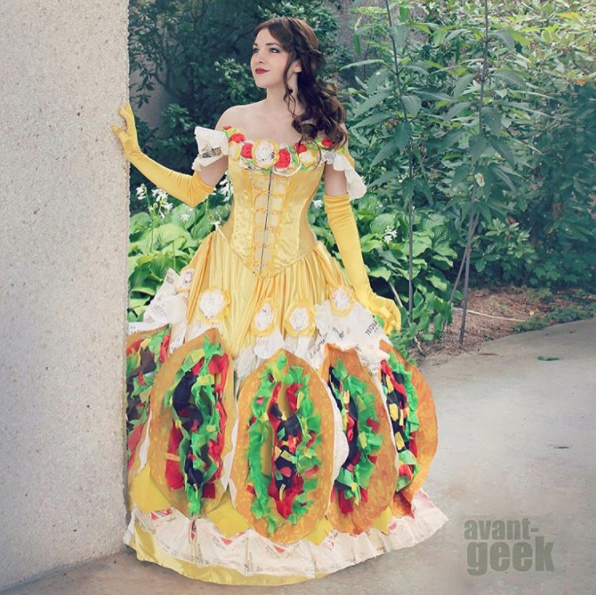 The dress, made of fabric, cardstock, tissue paper and felt, took roughly 30 hours to create.
Since then she's created other food-inspired gowns including:
A birthday cake dress: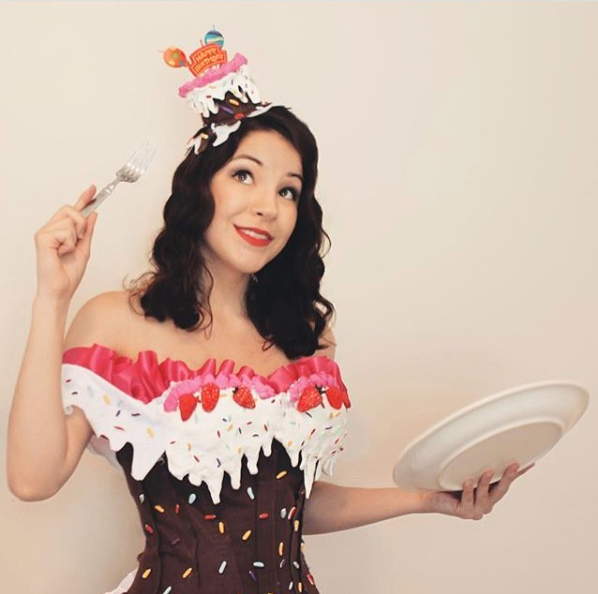 How sweet is this birthday cake dress?
A pizza dress: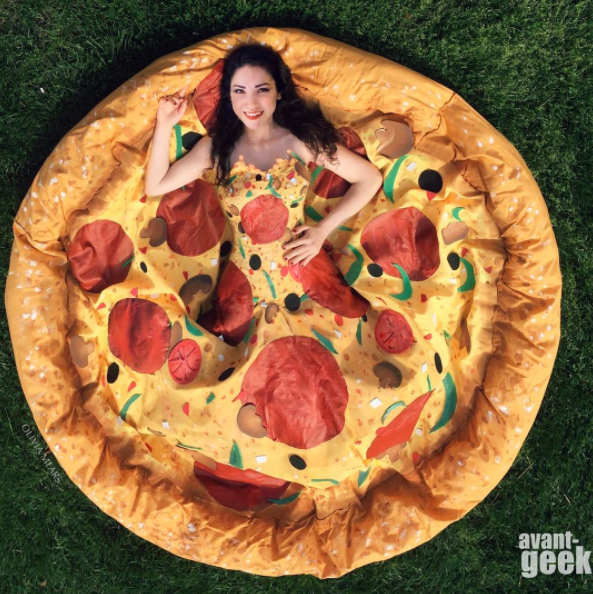 A pizza dress with toppings galore!
A taco fairy godmother dress: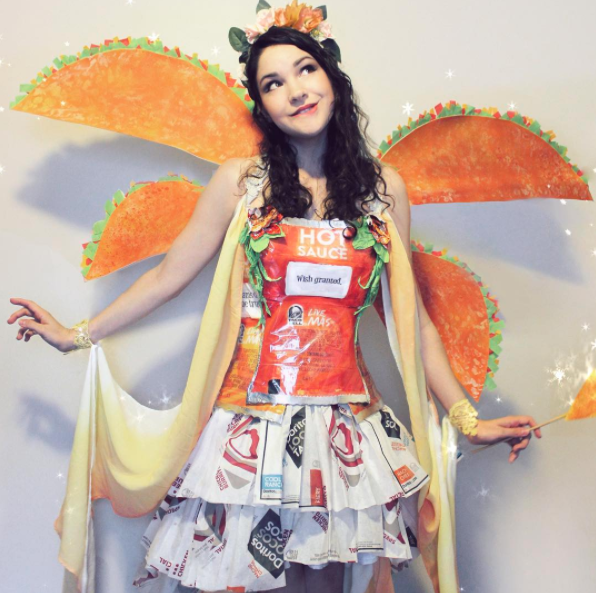 Wish granted!
And another taco dress made of Taco Bell wrappers and sauce packets: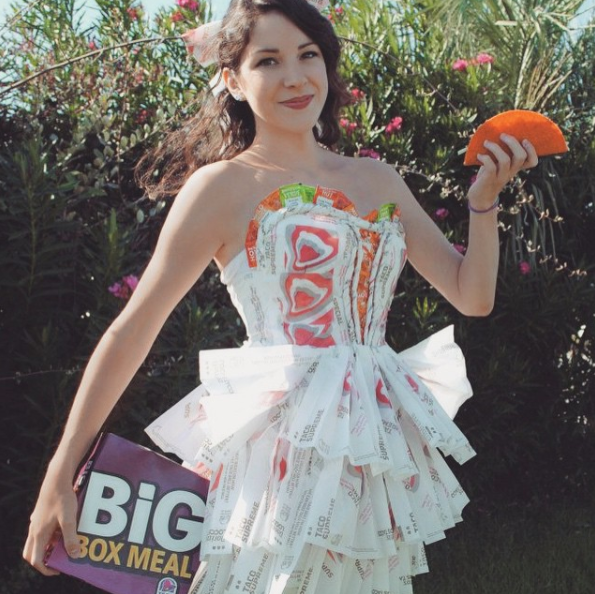 @avantgeek/Instagram
"I was in a 2015 Taco Bell commercial wearing a dress I made from wrappers and sauce packets," Mears said.
"While in college, I spent summers as a 'professional princess' where
I'd make appearances at children's parties dressed up, with gifts, and would sing and take pictures," she told HuffPost. "One of those days I decided to get fast food on the way home and stopped at Taco Bell while dressed as Belle. A picture of that ended up on the front page of Reddit and I decided I
needed to make an actual 'Taco Belle' dress."
Mears recently won Domino's "Piece of the Pie" contest for her "Pizzarella" design.
"After seeing how much everyone enjoyed the pizza dress, I have many more food-themed costumes planned!" she told HuffPost.